DEAR INTERESTED PARTIES
TeleGuard Business is scheduled to be available at the end of 2023. For our business partners we make a unique offer with an early booking discount of 10%. If you register with us accordingly, we will inform you in advance about the launch of TeleGuard Business version and secure the 10% discount.
Enter the number of your users to see the estimated total price.
Prices excl. VAT per user and year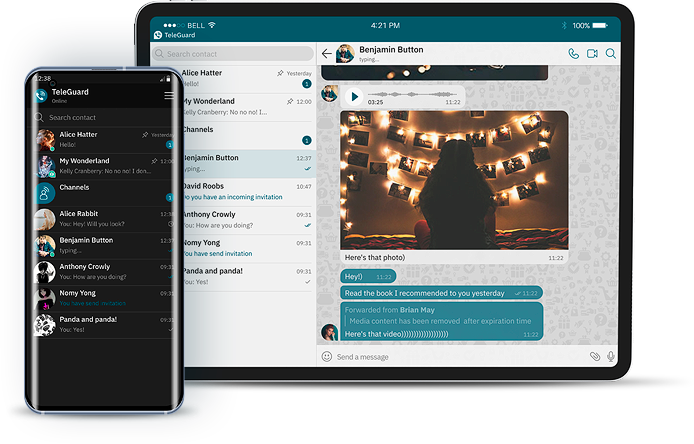 Basic
Enterprise
Pro
CHF

7.90

7,10

CHF

23.90

21,50

CHF

15.90

14,30

For small numbers of users and low functional requirements.

For any number of users, high functional requirements, and individual setting options.

For medium user numbers and low individual functional requirements.

Standard functions
Calendar
Free updates
Videoconference

20

> 100

50

Storage volume

250 GB

1 TB

500 GB

Storage duration

30 Days

∞

∞

Support - response time

24h

6h

12h

Admin functions

Standard

Premium

Expanded
PROCEDURE:
1
Fill out registration form
ATTENTION!
By downloading and installing this app from the APK you accept the term that if the functionality of the app varies from the official download pages (Google Play and App Store), you waive any claims. You further accept full responsibility for checking for and installing updates.
Please note that APK installation is not compatible with Play Store installation. This means that the app can only be updated from the same source it was installed from.
Also, when updating the application through the APK, we strongly recommend that you make backups. In case of any problems, you can reinstall the application and recover your data.
Download


APK file